May 25, 2023
Economic Indicators for Q1 Show Biden's Economy Has "Been in Recession for Some Time."
Today the Bureau of Economic Analysis released its second estimate of Q1 Gross Domestic Product (GDP) for 2023. In this second estimate, real GDP increased at an annual rate of 1.3 percent—a slight improvement of the first Q1 GDP estimate released last month of 1.1 percent. Still, this is a sharp drop from the last year, when real GDP clocked in at 2.6 percent in Q4 of 2022.
The Details: The upward revision of Q1 GDP came primarily from an upward revision of private inventory investment (meaning business inventories were slightly higher than originally reported) and to a lesser extent due to slight upward revisions in several other areas, including state and local government spending, business investment, consumer spending, and exports.
The upward revision on private inventory investment is nothing for the President to write home about: even with the revision, private inventory still declined from the previous quarter.
The "Full" Growth Picture Isn't Impressive: While GDP has increased in each of the last three months, Gross Domestic Income (GDI)—which measures the economy through things like income, profits, and taxes rather than production—has decreased in each of the past two months.
GDP and GDI typically move together, as seen in the chart below. However, the two have recently diverged. When reconciling the differences between GDP and GDI (by taking the average of each growth rate, see table below), we experienced negative growth in 4 of the last 5 quarters.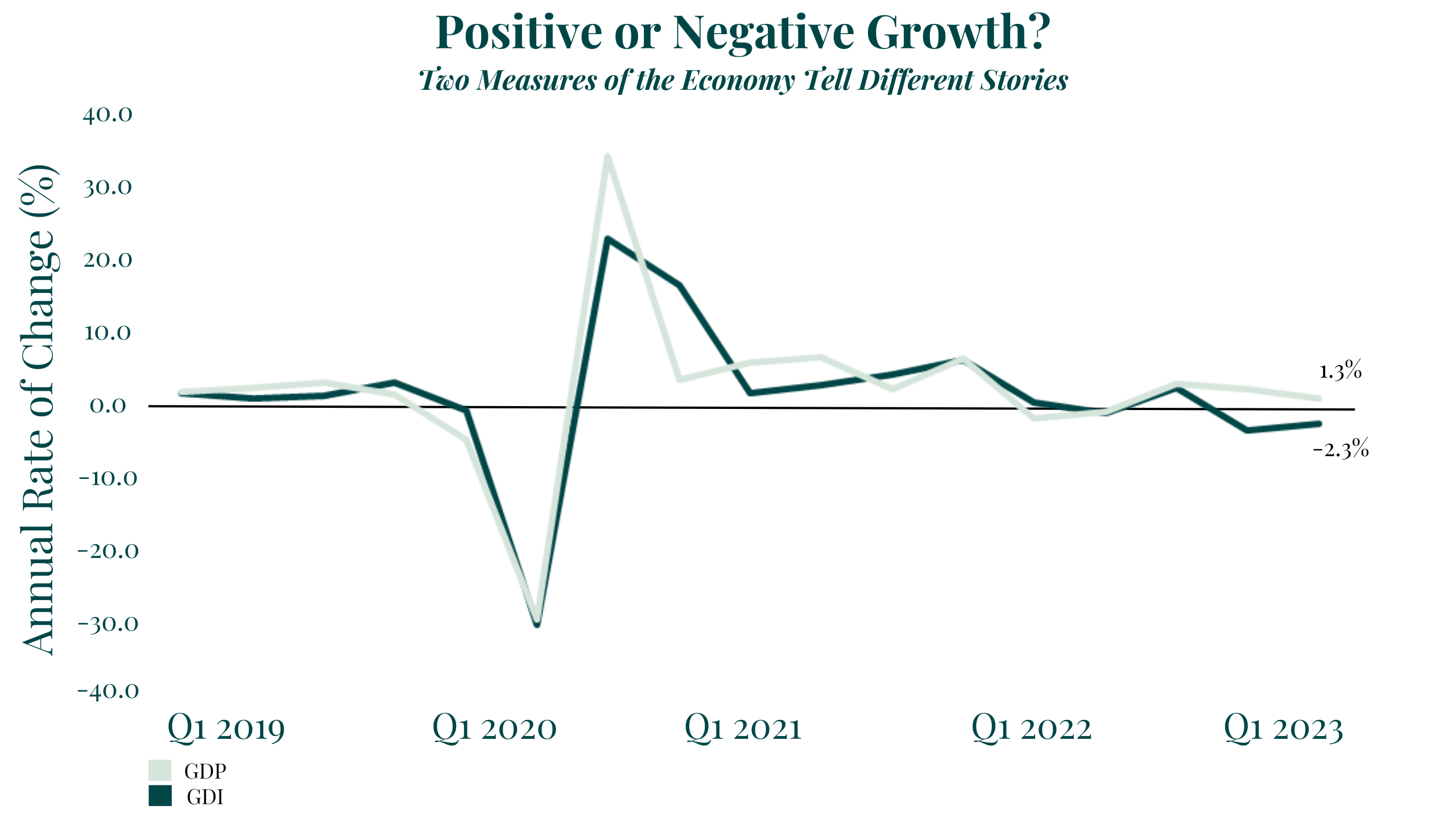 Even Obama's Chief Economist Sees a Recession: Jason Furman tweeted: "If I truly believed the average of GDP + GDI (and I mostly do believe it) then one could reasonably describe the economy as having been in recession for some time…"